Good Morning Vietnam! vol.4.
Operacja "Masher/White Wing"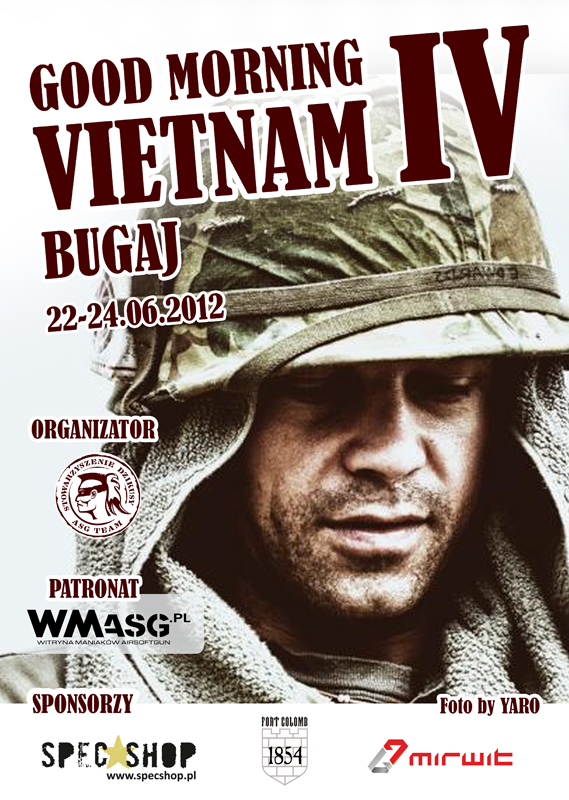 T?o historyczne
Pod koniec stycznia rozpoczyna si? operacja Masher (ang. mash - mia?d?y?, uciera? na papk?) i trwa do pocz?tku marca. Jest to pierwsza z serii ameryka?skich operacji typu "search and destroy" ("szukaj i zniszcz") skierowanych przeciwko koncentracjom wojsk Viet-Congu i armii Pó?nocnego Wietnamu. Ze wzgl?du na obawy o reakcj? opinii publicznej prezydent Johnson rozkazuje zmieni? nazw? operacji na mniej agresywnie brzmi?c? "White Wing" ("bia?e skrzyd?o"). Podczas 42 dni trwania operacji przeprowadzonej na równinie Bon Son ?o?nierze Pierwszej Dywizji Kawalerii Powietrznej ponownie przemieszczaj? si? przy pomocy ?mig?owców bezpo?rednio na pole walki i anga?uj? si? w ci??kie walki. Straty ameryka?skie to 228 zabitych i 788 rannych, amerykanie og?aszaj? straty Pó?nocnowietnamskie na poziomie 1342 zabitych. Dodatkowo 808 zabitych po stronie pó?nocnowietnamskiej zostaje zapisanych na konto jednostek Po?udniowowietnamskich i Po?udniowokorea?skich tak?e bior?cych udzia? w operacji. Termin "search & destroy" przyjmuje si? w mediach i zaczyna si? kojarzy? z obrazami ameryka?skich ?o?nierzy podpalaj?cymi wietnamskie wioski.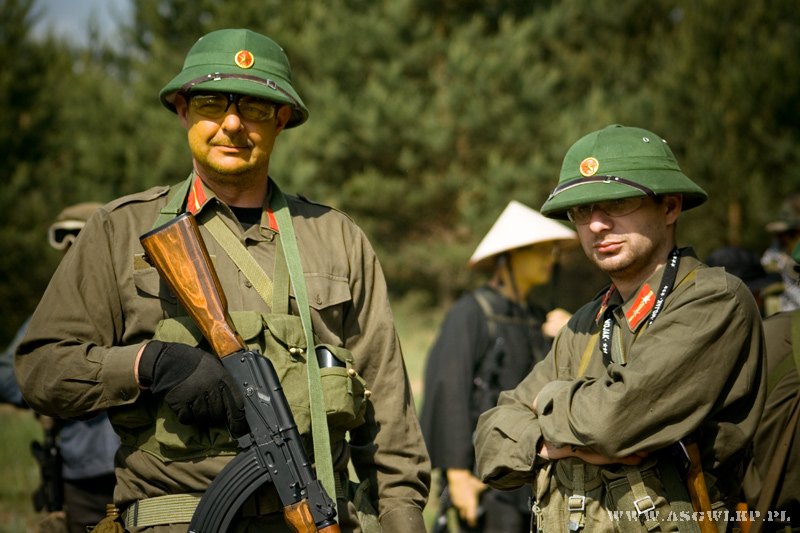 31 stycznia, ze wzgl?du na brak reakcji rz?du Demokratycznej Republiki Wietnamu na ameryka?skie propozycje rozmów pokojowych, prezydent Johnson og?asza wznowienie bombardowa?. Decyzja prezydenta spotyka si? z krytyk?, mi?dzy innymi senatora Roberta F. Kennedy'ego. Pierwszego marca senator Wayne Morse przeprowadza prób? odwo?ania Rezolucji Tonki?skiej, która jednak si? nie udaje (g?osami 92 przeciwko 5). Og?oszona na pocz?tku marca wiadomo?? o zniszczeniu 20 000 akrów upraw ?ywno?ci w wioskach podejrzewanych o wspieranie Viet Congu, wzbudza ostr? krytyk? w ameryka?skiej spo?eczno?ci akademickiej.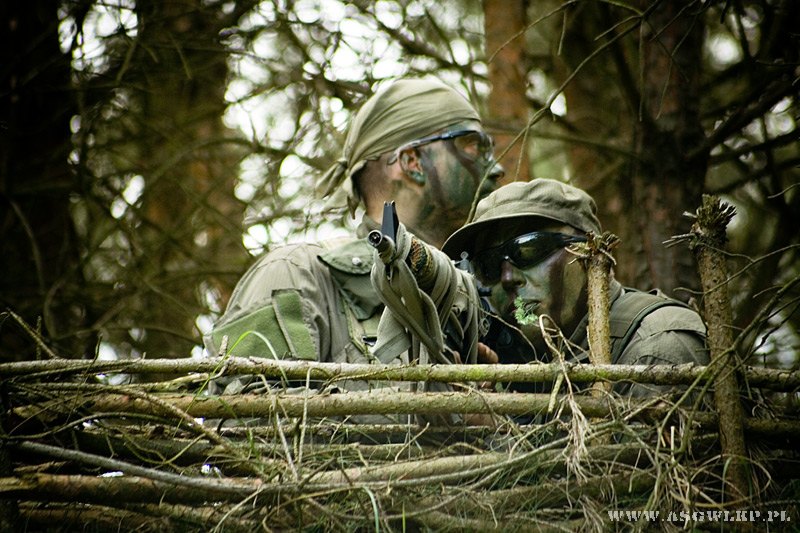 Miejsce i termin spotkania
Trzydniowy zlot GOOD MORNING VIETNAM IV - Operacja "Masher" b?dzie mia? miejsce w Bugaju w dniach 22 - 24 czerwca 2012 r.
Wpisowe 60 PLN p?atne z góry na konto w mailu potwierdzaj?cym rejestracj?.
Wp?aty gotówk? na miejscu 100 PLN
Rejestracja, regulamin i harmonogram imprezy
Za?o?enia podstawowe
- Magazynki tylko mid/low/real-cap
- Repliki wspó?czesne zamaskowane
- Limity amunicji: ile magów ud?wigniesz tyle masz amo
Regulamin
Regulamin w przygotowaniu...
Rejestracja
Rejestracja od 10-04-2012 do 15-06-2012 lub wyczerpania limitu miejsc (liczba miejsc 150 plus organizatorzy).
Harmonogram zlotu
Pi?tek 22-06-2012
W przygotowaniu...
Sobota 23-06-2012
W przygotowaniu...
Niedziela 24-06-2012
W przygotowaniu...
Wymagania stylizacyjne
Na forum klik
Sponsorzy
Patronat Medialny
?ród?o: http://dzikusy.com.pl