"ROMB" to nie tylko figura...
Rozmowa z wiceprezesem Ruchu Obywatelskiego Miłośników Broni, adwokatem Andrzejem Turczynem.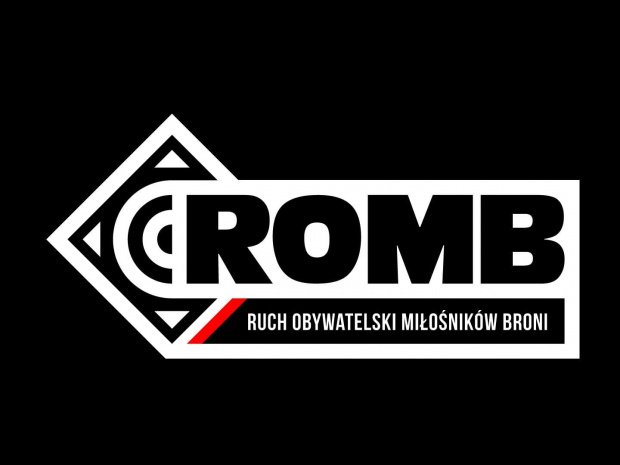 Andrzej Turczyn
ROMB nie jest tylko figurą geometryczną, to także stowarzyszenie Ruch Obywatelski Miłośników Broni, którego celem jest promowanie sportów strzeleckich oraz dążenie do racjonalnego dostępu do broni.
Marduk: Witam, jak mogliśmy już wielokrotnie usłyszeć, ROMB jest pomysłodawcą zmian w ustawie z dnia 21 maja 1999r. o broni i amunicji. Jakie zmiany chcielibyście wprowadzić i jaki miałoby to wpływ na działalność np. organizacji strzeleckich, grup rekonstrukcyjnych oraz paramilitarnych.
Andrzej Turczyn: W miesiącu marcu, jako wiceprezes ROMB przygotowałem projekt zmiany w ustawie o broni i amunicji, który dotyczy wprowadzenia broni dla ochrony miru domowego. Projekt wraz z uzasadnieniem wysłałem do Prezesa Rady Ministrów Donalda Tuska oraz do przedstawicieli wiodących w Polsce sił politycznych. Projekt jest dość krótki i jasny. Postulujemy wprowadzenie kolejnego celu posiadania broni palnej – broni dla ochrony miru domowego. Jako, że ustawa wymaga, aby broń posiadana była w określonym celu i z ważnej przyczyny zaproponowałem, aby ważną przyczyną posiadania broni dla ochrony miru domowego było posiadanie tytułu prawnego do lokalu mieszkalnego, domu jednorodzinnego lub innej nieruchomości wykorzystywanej na cele mieszkaniowe.
Proponowana przeze mnie kategoria broni palnej nie powoduje konkretnych korzyści dla organizacji strzeleckich, grup rekonstrukcyjnych oraz paramilitarnych, bo też i takiego celu nie miała. Nie miała, bo aktualnie obowiązują przepisy prawa, które dla tych środowisk gwarantują dość racjonalny dostęp do broni palnej. Wcale nie żartuję. W 2011 roku nastąpiła bardzo poważna zmiana ustawy o broni i amunicji. Zmiana pod hasłem eliminacji uznaniowości organów policji oraz liberalizacji zasad dostępu do broni palnej. Ta zmiana stała się faktem, weszła w życie. Jeszcze w zeszłym roku Policja próbowała przez naginanie przepisów zachować swoje imperium uznaniowości. Na szczęście Naczelny Sąd Administracyjny w Warszawie wskazał Policji jak należy rozumieć przepisy prawa. Moim zdaniem dzisiaj każdy praworządny, zdrowy psychicznie i zdeterminowany w osiąganiu celów miłośnik broni palnej, może uzyskać pozwolenie na jej posiadanie. Wskażę np. że dla uzyskania pozwolenia dla celów sportowych wystarczy posiadać tzw. patent strzelecki, licencję strzelecką – wydawane przez PZSS oraz być członkiem klubu strzeleckiego. Oczywiście jeszcze trzeba być niekaranym, mieć do najmniej 21 lat, być zdrowym psychicznie i nie posiadać zaburzeń funkcjonowania psychologicznego. Po spełnieniu tych kryteriów Policja nie może odmówić wydania pozwolenia na broń! Zdaję sobie sprawę, że może to brzmieć dla niektórych rewelacyjnie, ale tak dokładnie jest. Po spełnieniu takich kryteriów uzyskać można pozwolenie na broń palną. Beretta M9, popularny kałasznikow, czy karabinek M4, są w zasięgu każdego miłośnika sportów strzeleckich.
Co do pozwolenia dla grup rekonstrukcyjnych. Sprawa jest moim zdaniem jeszcze łatwiejsza. Dla uzyskania pozwolenia do celów rekonstrukcji historycznych wymagane jest przedstawienie ważnej przyczyny, którą jest udokumentowane członkostwo w stowarzyszeniu, którego statutowym celem jest organizowanie rekonstrukcji historycznych oraz zaświadczenie potwierdzające czynny udział w działalności statutowej. Oczywiście trzeba spełniać również te ogólne kryteria dotyczące praworządności i zdrowia. Przy tego rodzaju pozwoleniu zdawać trzeba egzamin przed komisją powołaną przez właściwy organ Policji ze znajomości przepisów dotyczących posiadania i używania danej broni oraz z umiejętności posługiwania się tą bronią. Egzamin składa się z dwóch części. Pierwsza część testowa obejmuje zagadnienia z ustawy o broni i amunicji oraz kodeksu karnego o obronie koniecznej i o przepisie nielegalnego posiadania broni. Egzamin praktyczny to egzamin z zakresu zasad bezpieczeństwa na strzelnicy oraz egzamin praktyczny – strzelecki. W przypadku broni dla celów rekonstrukcyjnych, zakres egzaminu strzeleckiego to odbezpieczanie i zabezpieczanie broni, ładowanie i rozładowanie broni oraz oddanie co najmniej jednego strzału. Dla celów rekonstrukcji historycznych posiadać można broń alarmową albo inną broń palną, konstrukcyjnie przeznaczoną do strzelania wyłącznie amunicją ślepą, w tym broń samoczynną.
M: Z tego co słyszeliśmy w dyskusji na antenie TVP Stowarzyszenie ROMB nie jest za sprzedawaniem broni "jak w supermarkecie". Jaki wpływ miałyby te zmiany w uzyskiwaniu pozwoleń na broń
A.T.: Rozwinąłem się na temat broni sportowej i dla rekonstrukcji historycznej, ale wracając do tematu broni dla ochrony miru domowego. Oczywiście gdyby proponowane przez ROMB zmiany weszły w życie zwiększyłaby się ilość osób, które mogłyby wystąpić o broń palną. To jednak nie spowodowałoby tzw. powszechnego dostępu do broni palnej. Powszechny dostęp do broni palnej to wzorzec amerykański, gdzie prawo do posiadania broni zagwarantowane jest w amerykańskiej Konstytucji i wynika z faktu bycia Amerykaninem. My postulujemy aby zachować system pozwoleń na broń palną, aby nadal konieczne było spełnianie kryteriów w dotyczących praworządności, wieku, zdrowia psychicznego i funkcjonowania psychologicznego. W konsekwencji broń palną dla ochrony miru domowego mogłyby otrzymać wyłącznie osoby odpowiedzialne, dające gwarancje bezpiecznego zachowania i bezpieczeństwa przechowywania broni. Jest takie pojęcie jak licencjonowanie legalistyczne i moim zdaniem należy to w Polsce utrzymać. Oznacza to mniej więcej to, że jak ktoś spełnia kryteria opisane w ustawie, organ administracji pozwolenie na broń wydać musi. Taki system obowiązuje aktualnie. Należy moim zdaniem rozszerzyć ustawowe możliwości uzyskania pozwolenia na broń, o broń dla ochrony miru domowego.
M: Członkowie ROMB oraz osoby pasjonujące się bronią czarno prochową oraz ASG są obeznani z obsługą broni czy mimo to nie boi się Pan, że broń wpadnie w niepowołane ręce i nie narobi to niepotrzebnych kłopotów? Chodzi mi głównie o zajście z udziałem wiceministra Rau.
A.T.: Raczej byłego policjanta i asystenta posła Buzka, a nie wiceministra. Zdecydowane dłużej ten pan pełnił te dwie funkcje, niż piastował funkcję wiceministra. Co do obaw. Nie, nie mam ich. Przykład, który Pan podał jest obrazem byłego stanu prawnego, gdzie pozwolenia dostawali znajomi królika. Ten pan był pewnie znajomym królika i ta znajomość nadawała mu walor osoby odpowiedzialnej. Okazał się nieodpowiedzialny. Utrzymywanie reguł licencjonowania legalistycznego takie patologie wyklucza. Znaczenie ma to jakie kto kryteria spełnia, a nie czyim jest znajomym. Proszę pamiętać o tym, że każda osoba, która chce posiadać pozwolenie na broń musi poddać się badaniom psychologicznym, psychiatrycznym. Dodatkowo np. sportowi strzelcy muszą stale należeć do klubu strzeleckiego, uczestniczyć we współzawodnictwie strzeleckim. Moim zdaniem obecnie są takie wyśrubowane regulacje, że pojawienie się wariata z bronią będzie dość nieprawdopodobnym zjawiskiem. Proszę pamiętać również o tym, że żadnemu praworządnemu posiadaczowi broni nie zależy, aby pojawił się wariat z bronią i narobił szkody całemu środowisku strzelców, kolekcjonerów czy rekonstruktorów. Osoby będące w tych środowiskach wzajemnie się kontrolują, dbają o to, aby pośród nich nie pojawił się szaleniec. Sam jestem prezesem stowarzyszenia Towarzystwo Strzeleckie w Koszalinie i do naszego stowarzyszenia nie przyjmujemy nikogo, kogo nie znamy wcześniej, kto nie odbył stażu kandydackiego. Trzeba być poleconym przez innych, tak "z ulicy" nikt do nas nie zostanie przyjęty. Robimy tak, aby filtrować kandydatów do naszego stowarzyszenia. To działa. Raz chciał przystąpić do naszego stowarzyszenia człowiek co do którego doszły mnie słuchy, że ma problemy z zachowaniem praworządności. Odmówiliśmy mu, grzecznie ale stanowczo. Proszę pamiętać, także o tym, że im więcej broni w społeczeństwie tym bezpieczniej. Te wszystkie głośne strzelaniny, o których donoszą media, odbywają się w strefach wolnych od broni. Tam gdzie jest podejrzenie przestępcy, że praworządny człowiek ma broń, nie sięgnie on po swoją w przestępczym zamiarze. Jest takie hasło: złego człowieka z pistoletem, może zatrzymać tylko dobry człowiek z pistoletem. To są bardzo prawdziwe słowa. Ostatni najmocniejszy argument, który zachowałem na koniec. Pokazuje on czarno na białym, że wszelkie obawy o przestępcze działania legalnych posiadaczy broni nie mają żadnego uzasadnienia. W Polsce od 2004 roku istnieje niczym nieskrępowana możliwość posiadania broni palnej czarnoprochowej. Nie ma reglamentacji, nie ma badań, nie ma sprawdzania praworządności. Każdy może wejść do sklepu i kpić rewolwer rozdzielnego ładowania na proch czarny. Mamy w Polsce powszechny dostęp do broni palnej rozdzielnego ładowana na proch czarny. Taka broń to równie śmiercionośne urządzenia jak zwykła broń palna. Może nieco dłużej zajmuje załadowanie rewolweru. Mając to na uwadze proszę udzielić odpowiedzi na takie pytanie: czy w okresie ostatnich 10 lat ktoś słyszał w Polsce o masakrach z udziałem bandytów strzelających do bezbronnych ludzi z broni czarnoprochowej ? Nic takiego nie miało miejsca. Jest to dowodem, że mimo powszechnego dostępu do broni palnej czarnoprochowej, dokładnie tak jak na dzikim zachodzie kilka wieków temu, nie dzieje się nic. Całkowity spokój i bezpieczeństwo. Oto ostateczny argument przeciwko wszelkim obawom związanym z rozszerzeniem dostępu do broni palnej.
M: Czy nie uważa Pan, że osoby które występują o pozwolenie na broń lub nie ukrywają swojej pasji lub zainteresowania bronią są demonizowane w oczach społeczeństwa ?
A.T.: Ja tego nie odczuwam. Posiadam broń i jakoś nie widzę, abym był traktowany jako ktoś niebezpieczny. Zgadzam się jednak z tym, że w Polsce jest zniszczona kultura posiadania broni. Komuniści, ludzie o totalitarnych umysłach nam to zgotowali. W Polsce na 100 mieszkańców przypada 1 egzemplarz broni. w sąsiednich Czechach już 16 egzemplarzy borni, a w Niemczech już ponad 30 egzemplarzy borni. Musimy brać przykład z sąsiadów. W Polsce musimy odbudować kulturę posiadania broni palnej. Ta kultura kiedyś była, musimy ją odtworzyć, to jest zadanie również dla waszego środowiska. Ta odbudowa powinna polegać na promowaniu sportów strzeleckich, kolekcjonerstwa broni palnej, rekonstrukcji historycznych, strzelectwa czarnoprochowego, rekreacyjnego. To są wspaniałe dziedziny życia społecznego, sposobu na spędzanie wolnego czasu. Moim zdaniem odbudowywanie kultury posiadania broni palnej musi i będzie następowało oddolnie. Powinny powstawać kluby strzeleckie, stowarzyszenia kolekcjonerskie, rekonstrukcyjne. Przecież do tego wystarczy 15 znajomych, połączonych wspólnym zamiłowaniem do broni. Gdy środowisko strzeleckie będzie widoczne, pojawią się chętni do budowy strzelnic. Obserwuję to już dzisiaj. Od 3 lat mamy racjonalny dostęp do broni palnej i już widzę, że zainteresowanie bronią nabiera rozpędu. Przykładowo w 2011 roku do patentu strzeleckiego w pewnym klubie strzeleckim przystępowało 1- 2 osoby, dzisiaj paten zdaje już 20. Zainteresowanie bronią w Polsce jest ogromne. Przez dziesięciolecia było sztucznie tłumione, a dzisiaj rozkwita i to jest jednoznacznie pozytywne. Moje doświadczenie mnie poucza, że każdy kto weźmie broń palną do ręki, wchodzi na wyższy poziom odpowiedzialności indywidualnej. Jeden pobyt na strzelnicy i już każdy wie, że broń nie znosi błędu, że tu potrzebna jest szczególna odpowiedzialność. To są przecież cechy osobowe wymagane w budowaniu społeczeństwa obywatelskiego. Te cechy nabyte na strzelnicy nie znikają w innych dziedzinach życia. Posiadanie broni palnej, to wszechstronnie pozytywne zjawisko społeczne.
M: Jak ROMB chce zmienić postrzeganie broni w naszym społeczeństwie ?
A.T.: ROMB za cel statutowy sobie postawił przeciwdziałanie stereotypom dotyczącym posiadaczy broni. Pamiętajmy, że to komuniści obrzydzając Polaków Polakom, stworzyli obraz człowieka z bronią, jako bandyty. Aby to zmienić po pierwsze i przede wszystkim potrzebujemy wsparcia jako stowarzyszenie. Potrzebujemy członków liczonych w dziesiątkach albo setkach tysięcy. Kilka tysięcy członków i sympatyków ROMB to zdecydowanie za mało, aby odwrócić świadomość społeczną. Nasze charakterystyczne logo powinno być znane każdemu Polakowi. Ludzie to podstawowy element sukcesu. Wyłącznie wysiłki władz ROMB niewiele zmienią. Dla spowodowania tego, aby społeczeństwo pozytywnie patrzyło na broń palną i jej posiadaczy, konieczne jest nadanie Ruchowi Obywatelskiemu Miłośników Broni charakteru ruchu powszechnego. Musimy stać się ja kula śnieżna, która tocząc się zabiera wszystko co napotka na swojej drodze. Zabiera oznacza przekonuje do swoich racji. W głowach Polaków tak bardzo zakorzeniony jest strach przed człowiekiem posiadającym broń, że konieczne jest indywidualne przekonywanie, pokazywanie pozytywnych stron strzelectwa. Twarzą w twarz o wiele bardziej można przekonać, niż głosząc hasła z trybuny. Aktualne prowadzimy akcje internetowe. Przygotowujemy się do sezonu strzeleckiego. Chcemy aby na każdej strzelnicy w Polsce zawisła informacji o naszym Stowarzyszeniu. Drukujemy właśnie ulotki i naklejki. Ulotki do indywidualnego rozdawania, naklejki do zamieszczenie na samochodzie. Jak to miło jadąc po naszych drogach spotkać auto z naklejką ROMB. Oczekujemy na kontakt od ludzi zainteresowanych współdziałaniem w realizacji celów ROMB. Wspieramy każdą inicjatywę, która będzie pokazywała pozytywną stronę posiadania broni palnej.
Potrzebujemy docierania z dobrą wiadomością o możliwości uzyskania pozwolenia na broń, do coraz to nowych środowisk, jak Wasze środowisko. Kilku z Was się zainteresuje, zdobędzie pozwolenie, lawina ruszy, a członków ROMB przybędzie. Zapraszam do przyłączenia się do naszego stowarzyszenia ! Tu link to miejsca gdzie można się do nas przyłączyć http://www.romb.org.pl/app/?rejestracja
Dziękuję za rozmowę