Ankieta
Czy jeste? zwolennikiem u?ywania magazynków typu:
Real/Low/Mid-Cap
86% [149 głosów]
Hi-Cap
14% [24 głosy]
Ogółem głosów: 173
Musisz zalogować się, aby móc zagłosować.
Rozpoczęto: 11.01.11
Archiwum ankiet
Słoneczny panel
Dziś jest:
Wschód słońca:
6:54
Zachód słońca:
17:23
Dzień trwa:
10
Godzin
29
minut
Jest krótszy od najdłuższego dnia o: 8:05
Wywiad z Leonem D-c? Team 30 Dar?owo



KP: Czym jest dla Ciebie Airsoft?

Leon: ?wietnym sposobem na sp?dzenie wolnego czasu w aktywny sposób w doborowym towarzystwie ;) . Latka lec? i jako? trzeba dba? o resztki kondycji ;) wi?c zamiast siedzie? przed telewizorem czy komputerem biegam po lesie.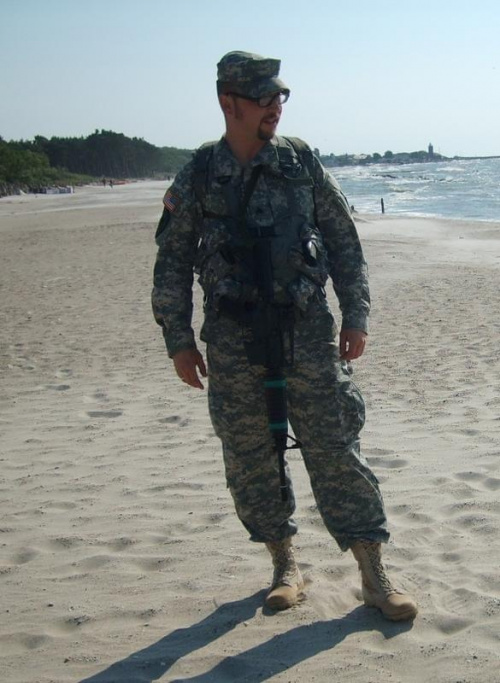 Leon D-ca Team 30 Dar?owo





KP: Jak to si? sta?o, ?e zainteresowa?e? si? ASG?

Leon: r Od zawsze r interesowa?em si? wojskiem, militariami i jako harcerz a pó?niej Instruktor ZHP du?o czasu sp?dza?em w lesie r bawi?c si? w wojskor1; , niestety w tamtych latach nikomu nie ?ni?o si? o replikach ASG. Pod koniec lat 90tych kiedy by? ju? dost?pny Internet dost?pne tak?e by?y repliki ASG i mo?na by?o zacz?? si? rbawi?r1; ;). Na jednym ze Zlotów Pojazdów Militarnych w Dar?owie pozna?em ludzi którzy bawili si? w ASG w sposób zorganizowany i pomy?la?em ?e mi?o by by?o biega? po lesie z grup? podobnych do mnie maniakówr30; I tak trafi?em do TEAM 40.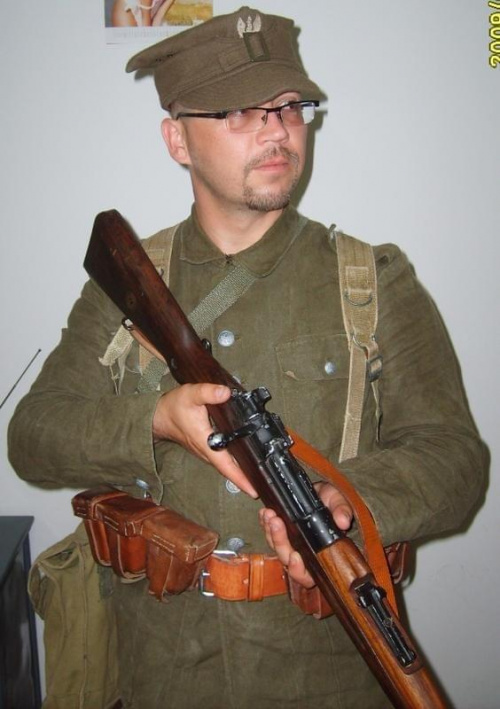 Leon D-ca Team 30 Dar?owo




KP: Ile liczy sk?ad Team 30?

Leon: Obecnie T30 to 11 osób.


KP: Jakie powstawa? Team 30?

Leon: Po moim wst?pieniu do TEAM 40 by?o nas tam ju? 3 rdar?owiakówr1; i swoj? ch?? zabawy w ASG w sposób zorganizowany zg?aszali inni maniacy z Dar?owa, tak wi?c z szefostwem TEAM 40 czyli z Gefrajtrem i McGregorem podj?li?my decyzj? o powstaniu rpododdzia?ur1; T40 i tak narodzi? si? TEAM 30.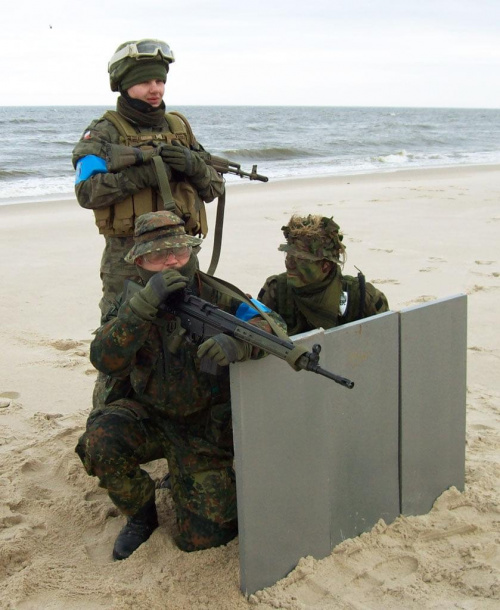 Leon D-ca Team 30 Dar?owo




KP: Jakie sytuacje spowodowa?y, ?e Team 30 Dar?owo dzia?a w grupie z Team 40 S?awno i Team 20 S?upsk?

Leon: Jak ju? wspomnia?em, by nie dopu?ci? do nadmiernego rozrostu T40 powo?ano do ?ycia rdowództwa lokalner1; i pododdzia?y r11; T30 i T20. Gdyby T 40 liczy? ok. 35 osób rozsianych od Dar?owa przez S?awno do S?upska Gefrajter i McGregor mieliby k?opot z dowodzeniem i kontaktem ze wszystkimi maniakami.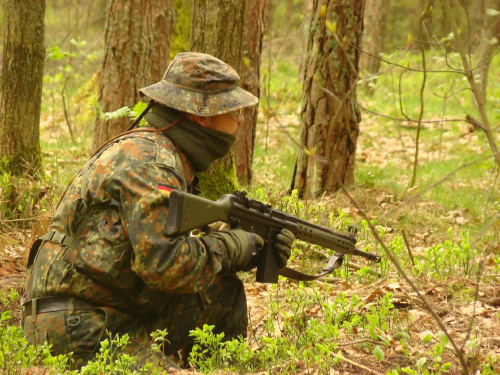 Leon D-ca Team 30 Dar?owo




KP: W wyniku, jakich perturbacji uda?o si? tobie zosta? D-c? Team 30 Dar?owo nale??cej do wspólnej grupy z Team 20 S?upsk i Team 40 S?awno?

Leon: To by?a wspólna decyzja kolegów z Dar?owa i szefostwa TEAM 40, zgodzi?em si? i tak ju? zosta?o .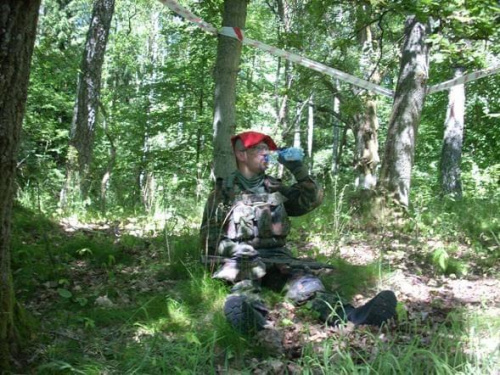 Leon D-ca Team 30 Dar?owo




KP: Czy w T30 jest jakie? wskazanie odgórne, co do umundurowania i sprz?tu, czy istnieje pe?na dowolno???

Tak jak w T40 i T20 dopuszczalne jest umundurowanie polskie, niemieckie, rosyjskie lub du?skie i odpowiednie do tych mundurów oporz?dzenie. Co do replik to ka?dy u?ywa takiej jak? uzna za najbardziej odpowiedni? dla siebie.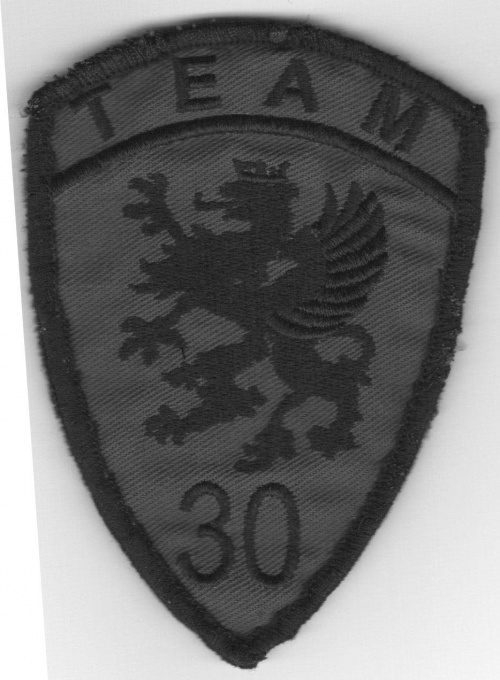 Leon D-ca Team 30 Dar?owo




KP: W jakich wi?kszych imprezach ASG uda?o Wam si? uczestniczy??

Leon: D?ugo by wymienia? ale te wa?niejsze to: Ivo Jima I i II , Wizna, Front Line oraz Tomaszowo 2009, Panzerfaust III i IV.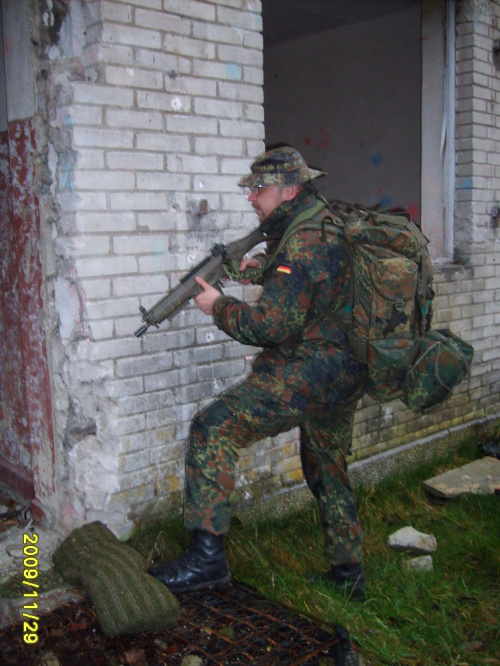 Leon D-ca Team 30 Dar?owo




KP: Co si? Tobie w ASG najbardziej podoba?

Leon: Te ma?e, bia?e kuleczki ;) A tak serio to, ?e tworzymy wspólnie spo?eczno?? maniaków ASG w okolicy i to, ?e to zabawa dla uczciwych facetów, tu nie ma kulek z farb? których trafienie wida?, w ASG przyznajesz si? i grasz uczciwie albo to zabawa nie dla ciebie.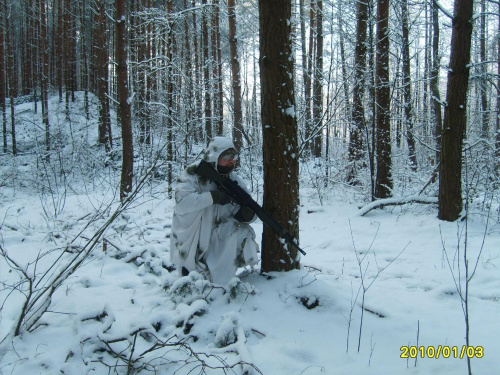 Leon D-ca Team 30 Dar?owo




KP: Co najbardziej Tobie si? w ASG nie podoba. Jakie s? problemy z którymi si? spotykacie?

Leon: Odwieczny problem w ca?ym ASG czyli rterminatorzyr1; no i m?odzi ludzie, którzy dostaj? do r?ki replik? maj?c? 420 albo i wi?cej fps i nie potrafi? jej odpowiedzialnie u?ywa?. Czasami trzeba pomy?le? a nie strzela? do przeciwnika oddalonego o 4-6m r30;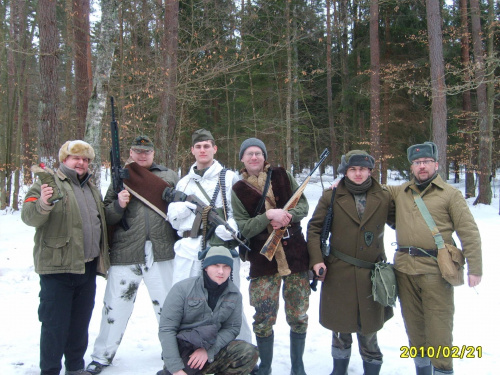 Leon D-ca Team 30 Dar?owo




KP: Czy impreza pod d?wi?czn? nazw? rUrodziny u Leonar1; b?dzie kultywowana i stanie si? imprez? cykliczn??

Leon: Oczywi?cie ! urodziny obchodzimy przecie? corocznie ;) Mog? jedynie na razie zdradzi?, ?e za ka?dym razem traficie do innego lasu 



KP: Czy uwa?asz, ?e imprezy ASG powinny odbywa? si? na zaproszenie?

Leon: To sprawa organizatorów imprez ale prywatnie uwa?am ?e zaproszenia to dobry pomys?. Spotykaj? si? pewni, sprawdzeni w boju maniacy i ?atwiej nad ca?o?ci? zapanowa?. Oczywi?cie m?odzi mi?o?nicy ASG te? powinni mie? mo?liwo?? pojawiania si? na ró?nych imprezach by nabiera? do?wiadczenia ale powinni mie? rprotektorar1;, jaki? do?wiadczony i znany team ze swojego terenu , który móg?by wzi?? ich pod swoje skrzyd?a.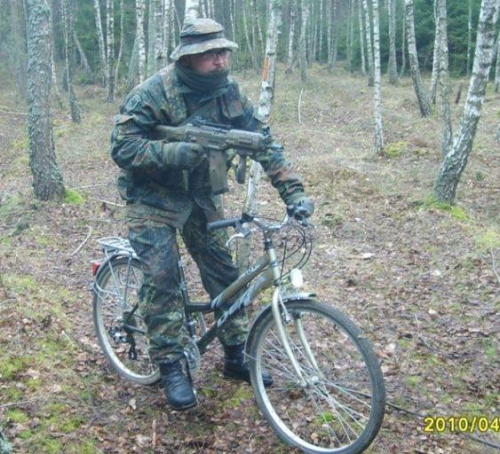 Leon D-ca Team 30 Dar?owo




KP: Czy Team powinien zamyka? nabór czy by? otwartym ca?y rok na nowych rekrutów i przyjmowa? wszystkich?

Leon: My?l?, ?e nale?y za?o?y? ?e team b?dzie liczy? np. 12 osób, dochodzimy do takiego stanu i dzia?amy. Wiadomo, ?e z up?ywem czasu kto? mo?e zrezygnowa? lub uznamy, ?e poradzimy sobie z wi?kszym teamem, wtedy ruszamy z kolejn? rekrutacj?.


KP: Czy jest jaki? kierunek w którym chcia?by i?? Team 30, czy macie jakie? cele do zrealizowania na najbli?szy rok?

Leon: Coraz bardziej podobaj? nam si? imprezy na których jest wi?cej chodzenia, my?lenia, pracy z map?, takie jak ostatnio organizowane przez 75th Rangers RGT Koszalin , co? pomi?dzy rzwyk??r1; strzelan? a milsimem. Kolejna wa?na rzecz to poprawienie ??czno?ci czyli inwestycja w radia no i r30; do lasu tak cz?sto jak tylko si? da ;).


KP: Jak by? dobrym D-c? Teamu ASG, jakie powinien posiada? cechy oraz czym si? kierowa??

Leon: Nie wiem, trzeba by zapyta? jakiego? dobrego D-c? ;) Jakie cechyr30; powinien by? przystojny jak ja, skromny jak ja, mie? na wyposa?eniu G3A3r30; A tak na serio to nie wiem, my?l? ?e jako? mi si? udaje skoro jeszcze nikt nie uciek? z TEAM 30. Wszystkie problemy w ekipie trzeba rozwi?zywa? na spokojnie, bez niepotrzebnych nerwów, porozmawia?, znale?? kompromis i b?dzie dobrze. To chyba dzia?a bo TEAM 30 jako samodzielny pododdzia? dzia?a ju? 2 lata.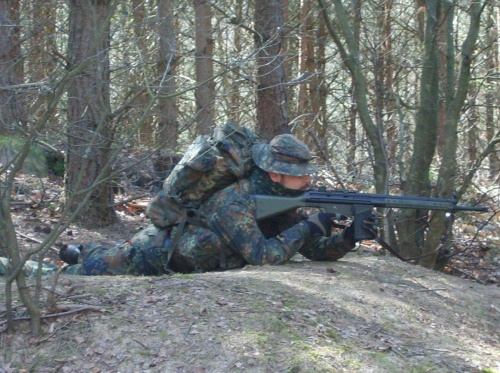 Leon D-ca Team 30 Dar?owo




KP: ASG w Team 30 Dar?owo to przede wszystkim r30; - czy mo?esz doko?czy? zdanie?
Leon: Absolutnie Stukni?ci Gieroje ;) Dobra zabawa w doborowym towarzystwie !


KP: Wiem sk?d wzi??a si? nazwa T40 - chodzi?o o wiek maniaków nale??cych do tego Teamu. Sk?d zatem si? wzi??a nazwa T30?

Leon: Ka?dy nowo powstaj?cy Team pododdzia? otrzymywa? mia? nr. mniejszy od nr. TEAMU "Ojców Za?o?ycieli" czyli od TEAM 40.

KP: Dzi?kujemy bardzo za wywiad i ?yczymy wytrwa?o?ci, aktywno?ci Teamu, oraz celnego oka.





| | |
| --- | --- |
| | |
| Podziel się tym wpisem | |
| Dodaj do: | |
| Adres: | |
| Na forum: | |
| HTML: | |
| | |
Oceny
Tylko zarejestrowani użytkownicy mogą oceniać zawartość strony
Zaloguj się
lub
zarejestruj
, żeby móc zagłosować.
---
Brak ocen. Może czas dodać swoją?
Kalendarz
<< Październik 2019 >>

| | | | | | | |
| --- | --- | --- | --- | --- | --- | --- |
| Po | Wt | śr | Cz | Pi | So | Ni |
| | 1 | 2 | 3 | 4 | 5 | 6 |
| 7 | 8 | 9 | 10 | 11 | 12 | 13 |
| 14 | 15 | 16 | 17 | 18 | 19 | 20 |
| 21 | 22 | 23 | 24 | 25 | 26 | 27 |
| 28 | 29 | 30 | 31 | | | |
Od 20110217 Odwiedziny gości:
| | |
| --- | --- |
| Dziś: | 2,244 |
Shoutbox
Musisz zalogować się, aby móc dodać wiadomość.
Niezb?dnik - Essentials :