Ankieta
Czy jeste? zwolennikiem u?ywania magazynków typu:
Real/Low/Mid-Cap
86% [149 głosów]
Hi-Cap
14% [24 głosy]
Ogółem głosów: 173
Musisz zalogować się, aby móc zagłosować.
Rozpoczęto: 11.01.11
Archiwum ankiet
Słoneczny panel
Dziś jest:
Wschód słońca:
7:09
Zachód słońca:
16:02
Dzień trwa:
8
Godzin
53
minut
Jest krótszy od najdłuższego dnia o: 9:40
Znowu nie mam co na siebie w?o?y?! Czyli rzecz o mundurach i kamufla?u.
Obecny rynek oferuje szerok? gam? mundurów zarówno w zakresie kontraktów jak i kopii.
Chcia?bym przybli?y? g?ówne cechy najpowszechniejszych kamufla?y i krojów. Musz? jednak zaznaczy?, ?e artyku? nie b?dzie porusza? tylko i wy??cznie kwestii technicznych.
Brzmi mo?e nieco enigmatycznie, ale podczas czytania na pewno ka?dy wychwyci, co mia?em na my?li.

Zacznijmy mo?e od USA, znam te mundury chyba najlepiej, a jednocze?nie pójd? na r?k? wszystkim anty-amerykanom opisuj?c ten beznadziejny militarnie kraj na samym pocz?tku.



WOODLAND






Maskuje dobrze i to chyba s?owa najlepiej opisuj?ce jego zdolno?ci maskowania. Podstawowy i najcz??ciej spotykany krój to BDU, który ,o ile jest poprawnie dobrany rozmiarowo, potrafi by? bardzo wygodny. Mankamentem s? kieszenie na dole bluzy, które sprawiaj?, ?e wkasywanie jej w spodnie jest uci??liwe.
Na szcz??cie ten problem zosta? w nowszych krojach wyeliminowany. Za woodlandem przemawia jeszcze jedna ciekawa kwestia. Mianowicie du?a cze??, zw?aszcza m?odego ?rodowiska ruderzy?ar1; w stron? nowszych wzorów, co spowodowa?o, ?e jest obecnie u?ywany tylko przez nielicznych, najcz??ciej trzymaj?cych poziom graczy. Zdarzaj? si? oczywi?cie wyj?tki potwierdzaj?ce t? regu??, ale z pewno?ci? jest to du?o oryginalniejszy wybór ni? na przyk?ad MARPAT.



MARPAT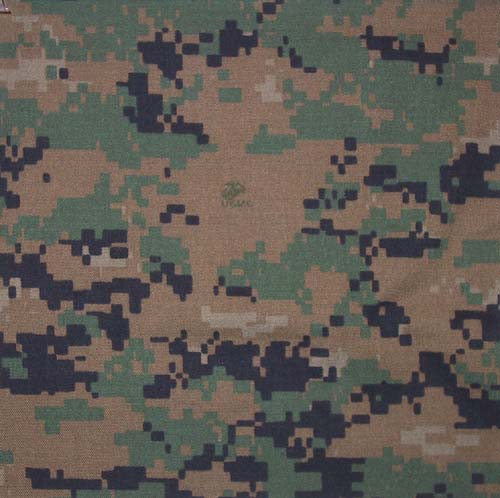 Je?eli ju? wspomnia?em o MCCUU woodland to od razu rozpatrz? wszelkie za i przeciw zwi?zane z tym uniformem. W porównaniu do woodlanda maskuje zdecydowanie lepiej, a to za spraw? innego wzoru, ale przede wszystkim wi?kszej ilo?ci koloru br?zowego. Sprawia to, ?e mundur du?o lepiej wtapia si? w rzadko jednolity tym bardziej zupe?nie zielony obraz lasu. Krój zdecydowanie ró?ni si? od BDU. G?ówna, maj?ca wi?ksze znaczenie, ró?nica to rprzeniesienier1; kieszeni z dolnej cz??ci bluzy na jej r?kawy, co sprawia, ?e w przypadku noszenia na mundurze kamizelki nadal mamy realn? mo?liwo?? korzystania z tych kieszeni. To tyle w kwestii technicznej. Przejd?my do sfery robyczajowejr1;.
Na przestrzeni ostatnich kilkunastu miesi?cy MARPAT z wy?yn lansu spad? na samo dno airsoftowego marginesu. To wszystko za spraw? produktów helikona. Ta?szych kopii dost?pnego do niedawna tylko w wersji kontraktowej munduru. Mówi?c wprost: kiedy? mie? MARPAT`a to by?o co?, kosztowa? sporo, by? elitarny. Teraz na strzelaniach roi si? a? od spikselowanej wersji woodlanda. Co gorsza biegaj? w tym nierzadko ludzie, mówi?c najdelikatniej ma?o powa?ni ( kto nie wie o co chodzi, zapraszam do lektury mojego artyku?u po?wi?conego USMC).

TIGERSTRIPE




Ten wzór jest zdecydowanie ciemniejszy w stosunku do swoich rodzimych braci. Moim zdaniem jest zbyt ciemny na nasze warunki przyrodnicze, prawdopodobnie dlatego, ?e zosta? zaprojektowany z my?l? o wojnie w Wietnamie. Mo?e ze wzgl?du na swoje ni?sze walory maskuj?ce jest du?o rzadziej wybierany ni? pozosta?e mundury zaprojektowane przez amerykanów. Wybór tego typu odzie?y, to zdecydowanie przejaw du?ej dozy oryginalno?ci.

ACU UCP




Na wst?pie trzeba zaznaczy?, ?e ACU to krój munduru, a nie kamufla?. B??dem jest nazywanie, jak to robi wiele osób, kamufla?u oznaczeniem kroju. Kamufla? do UCP (Universal Camouflage Pattern ). Maskowanie "hmm" powiem tak: mokry nawet zno?nie maskuje w lesie. Naprawd? nie wiem do jakiego terenu dedykowany jest ten kamufla?, ale w ?adnym nie sprawdza si? dobrze. W terenie zurbanizowanym dzia?a chyba najlepiej, chocia? i tam jego w?a?ciwo?ci nie s? niczym nadzwyczajnym. Poza tym kwestia kamufla?u w MOUT jest moim zdaniem ?rednio wa?n? spraw?. Uznaje si? obecnie, ?e nosz? te mundury snoby i aroganckie elity airsoftowe. Prawda jest po?owiczna. Przyznam si?, ?e sam cz?sto odnosz? takie wra?enie, ale znam wielu ludzi biegaj?cych w "szarych pikselach" i wydaj? si? naprawd? równymi facetami.



MULTICAM






Z tym wzorem mia?em najmniejszy kontakt spo?ród ameryka?skiej oferty. Powiem jednak, ?e zosta?em mi?o zaskoczony porównuj?c moje wcze?niejsze przypuszczenia z praktyk?. Multicam w kwestii maskowania okazuje si? bardzo dobrym rozwi?zaniem. I tu równie? trzeba wspomnie? o tym, ?e jest domen? "elit". Nie mówi? tu oczywi?cie o chi?skich kopiach, bo to wi?kszy obciach ni? lans.

ABU




Nie wypada nie wspomnie? o wzorze, który w stosunkowo ma?ych jak do tej pory ilo?ciach, pojawi? si? na Polskim rynku mundurowym. Mowa tu o Airman Battle Uniform. Najpro?ciej mo?na okre?li? go mianem "spikselowanego" tigerstripe`a. ?adny. I chyba tyle jedynie mog? powiedzie? na jego temat. Niestety nie dane by?o mi ujrze? go na ?ywo.

Mundury pustynne

Ze wzgl?du na znikom? ilo?? terenów pustynnych w naszym kraju, nie b?d? rozwodzi? si? nad ka?dym pustynnym kamufla?em z osobna. 3c, 6c, czy MARPAT desert, wszystkie one u?ywane s? w ?rodowisku bardziej ze wzgl?dów, ?e tak to nazw? "presti?owych" lub mówi?c wprost dla lansu. Sprawdzaj? si? g?ównie w terenie zurbanizowanych, gdzie, tak jak mówi?em wcze?niej, maskowanie nie ma tak du?ego znaczenia. Z tego wzgl?du, najciekawsz? moim zdaniem propozycj? jest tu pustynny MARPAT, przewy?sza"rywali" nowszym krojem.

DPM




"Wybierzmy si?" teraz do innego kraju angloj?zycznego - Wielkiej Brytanii.
Tu g?ówny mundur to DPM (Disruptive Pattern Material ). W naszych warunkach maskuje naprawd? przyzwoicie. Nie jest to efekt mozolnych laboratoryjnych bada?, jak to zwyk?o si? okre?la? pikselowe produkty amerykanów, dlatego kolejny plus za jednoczesn? prostot? i skuteczno??. Trzeba jednak zwróci? uwag? na jedn?, istotn? kwesti?. DPM produkowany jest w dwóch wersjach. Lightweight oraz temperate.
S? to dwa skrajne grubo?ci materia?u. Pierwsza jest cienka i zwiewna, przez co ?atwo przepuszcza powietrze, ale jej g?ównym mankamentem jest to, ?e wchodz?c pokrzywy, ty?ek b?dzie czerwony od poparzenia. ;) Nie mówi? tu ju? nawet o takich atrakcjach jak krzewy ró?y czy ga??zie akacji.
Wersja temperate natomiast jest tak gruba, ?e przy u?yciu jej w naszych warunkach klimatycznych w ?rodku lata, efekt b?dzie lepszy ni? u?ywaj?c pasów odchudzaj?cych reklamowanych w telezakupach.

Flectarn




Z Wielkiej Brytanii przeniesiemy si? do Bundeswehry.
Tu na usta ci?nie si? jedno s?owo: flecktarn. Wzorem zbli?ony w pewnym stopniu do MARPATA, gdy? te? opiera si? na ma?ych punktach. Mo?e w?a?nie temu zawdzi?cza swoj? skuteczno??. W naszych lasach sprawuje si? wy?mienicie.
Za spraw? tego, oraz niskiej ceny sta? si? g?ównym mundurem ogromnej ilo?ci polskich airsoftowców i meneli. Tak, dobrze s?yszycie. Nie ma si? co oszukiwa?. Stali bywalcy parkowych ?awek i dworców PKP cz?sto si?gaj? w?a?nie po niemiecki mundur. I tu nasuwa mi si? pytanie: czy chc? biega? po lesie w czym?, co nosi pan Mietek spod monopolowego? No có?, oprócz skuteczno?ci i podobnych cechy liczy si? jeszcze przyjemno?? noszenia sprz?tu ;)



WZ.93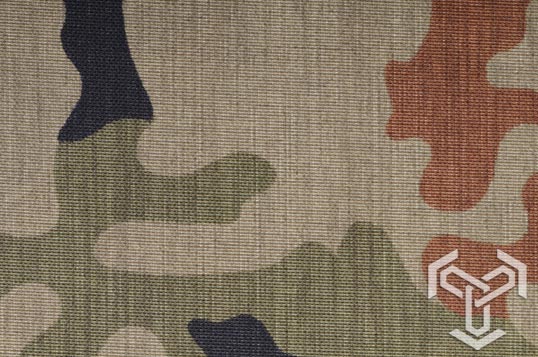 Zawitajmy w ko?cu do Polski.
Najcz??ciej korzysta si? tu z WZ 93. Zaprojektowany na potrzeby naszej armii wi?c do naszych lasów przystosowany bardzo dobrze. Niektórzy zarzucaj? mu zbytni? "zielono??", co daje o sobie zna? zw?aszcza por? jesienn?, kiedy w lesie dominuj? br?zy. Materia?, którego wykonane s? nasze mundury s?ynie z wytrzyma?o?ci. Jest to s?awa zdecydowanie zas?u?ona. Nie mam tu z pewno?ci? na my?li polskiego rip-stopu, który rwie si? jak bibu?a. Chcia?bym jeszcze, korzystaj?c z okazji, zaapelowa? do niektórych u?ytkowników tego munduru. Troch? wi?cej szacunku do niego oraz symboli narodowych na nim.

Wypada?oby zajrze? jeszcze za wschodnia granic?, ale nie lubi? mówi? o sprawach, o których nie mam najmniejszego poj?cia wi?c wstrzymam si? od wypowiedzi w tej kwestii. Jakiego? specyficznego zako?czenia równie? nie przygotowa?em, gdy? dyskusja jest otwarta. ;) Zapraszam do dzielenia si? swoimi opiniami w kwestii mundurów i kamufla?y.
Artykul napisal - Piotr Wroblewski
Artykul zmodyfikowal i umiescil na stronie KP - Jacek Szyntar "Jacek1246"
| | |
| --- | --- |
| | |
| Podziel się tym wpisem | |
| Dodaj do: | |
| Adres: | |
| Na forum: | |
| HTML: | |
| | |
Oceny
Tylko zarejestrowani użytkownicy mogą oceniać zawartość strony
Zaloguj się
lub
zarejestruj
, żeby móc zagłosować.
---
Brak ocen. Może czas dodać swoją?
Kalendarz
<< Styczeń 2021 >>

| | | | | | | |
| --- | --- | --- | --- | --- | --- | --- |
| Po | Wt | śr | Cz | Pi | So | Ni |
| | | | | 1 | 2 | 3 |
| 4 | 5 | 6 | 7 | 8 | 9 | 10 |
| 11 | 12 | 13 | 14 | 15 | 16 | 17 |
| 18 | 19 | 20 | 21 | 22 | 23 | 24 |
| 25 | 26 | 27 | 28 | 29 | 30 | 31 |
Od 20110217 Odwiedziny gości:
| | |
| --- | --- |
| Dziś: | 17,540 |
Shoutbox
Musisz zalogować się, aby móc dodać wiadomość.
Niezb?dnik - Essentials :