Prezentacja 6th Forest Recon Division KOALICJA PÓŁNCOC Koszalin

W dzisiejszym artykule chciałbym przedstawić drużynę 6th Forest Recon Division KP. Jako, iż Mario mnie od kilku miesięcy o to prosi w końcu naszły mnie tajemne siły ciemnej strony mocy i postanowiłem napisać o nas kilka słów.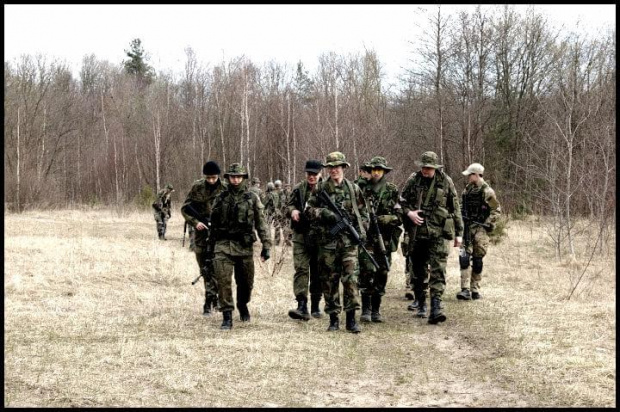 Jesteśmy stosunkowo młodym teamem, ale staramy się aktywnie uczestniczyć w życiu naszego lokalnego airsoftu. Regularnie trenujemy podnosząc swój poziom umiejętności, a naszym obecnym poligonem jest koszaliński las przy BOWiDzie. Teren w tym miejscu jest zróżnicowany, a dzięki temu dostosowany do naszych treningów zielonej taktyki.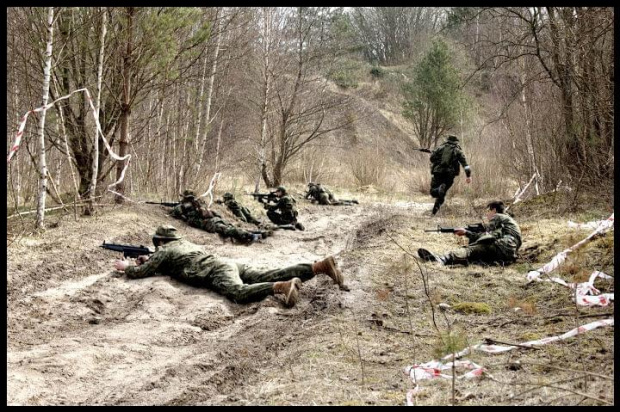 Nie straszne nam mokradła jak też inne przeszkody terenowe. Nie boimy się zabrudzić naszych zabawek, czy też mundurów. Działamy o każdej porze roku, czy to lato czy to zima, zawsze jesteśmy gotowi, aby wyruszyć w teren.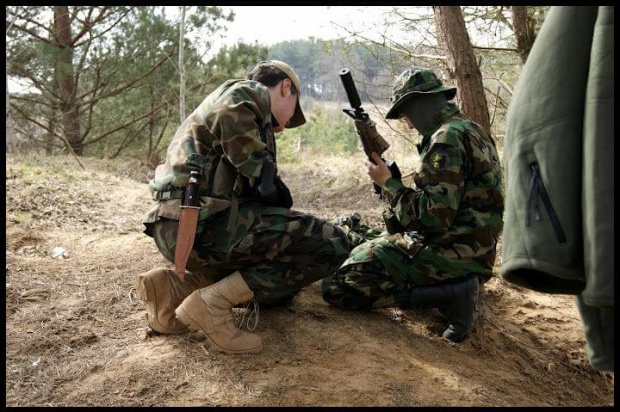 Arctic Combat Mission. Organizatorzy w komplecie po wręczeniu pucharu dla zwycięskiej frakcji.
Impreza organizowana przez 6th FRD - ARCTIC COMBAT Mission. Zakończenie odprawy i wyruszenie uczestników do walki.
Teraz kilka spraw od zaplecza drużyny. Skąd nazwa 6th Forest Recon Division? Jak już część z Was wie, wcześniej nazywaliśmy się KSD czyli Koszalińskie Siły Desantowe, nazwa ta miała być chwilową, ale pozostała na dłużej. W lato 2010 dołączyło do nas kilka nowych osób, które, że tak powiem zaczynały zabawę z ASG. Od wakacji do późnej jesieni staraliśmy się ćwiczyć, aby drużyna się zgrała i aby poziom umiejętności był wyrównany. Kiedy już doszliśmy do pełnej organizacji wewnętrznej, padła propozycja zmiany nazwy na bardziej profesjonalną. Zorganizowaliśmy zebranie u mnie w domu i ustaliliśmy wszelkie sprawy dotyczące ekipy, abyśmy mogli zamknąć rozdział z docieraniem się osób i szkoleniem ich, i aby można było otworzyć nowy związany ze współpracą z innymi drużynami, a jego symbolem miała być impreza organizowana przez nas - ARCTIC COMBAT Mission 2010, na którą zaproszone było kilka ekip: 75th Rangers RGT Koszalin, Black Widow Słupsk, Navy Team Ustka, Shaft AT Ustka, Team40/30/20 Sławno/Darłowo/Słupsk, Navy Seals Koszalin oraz Wściekłe Bobry Kołobrzeg. Z powodu bardzo złych warunków drogowych kilka osób nie dotarło, ale mimo tego impreza odbyła się i sądząc po opiniach uczestników podobało się. :)
Orzech dowódca Wściekłych Bobrów, Arctic Combat Mission.
Chronowanie replik na odprawie przed rozgrywką. Arctic Combat Mission.
Już po walce. Czas na ognisko, coś do jedzenia i wypicia. Arctic Combat Mission.
Wściekłe Bobry, członek frakcji White Soldiers, która zdobyła puchar za pierwsze miejsce w Arctic Combat Mission organizowanej przez 6th FRD.
Teraz pragnę przedstawić po kolei naszych członków i ich funkcje:
1. Tomek: Nick: Pecu Imię: Tomek Wiek: 23 lata Umundurowanie: WZ.93 Replika: M4A1 Funkcja w drużynie: Nawigator, dowódca wewnętrzny
2. Adam: Nick: Salkin Imię: Adam Wiek: 22 lata Umundurowanie: Woodland Replika: M4A1 Funckja w drużynie: Dywersja
3. Jacek: Nick: Jacek1246 Imię: Jacek Wiek: 16 lat Umundurowanie: Woodland Replika: M4A1 Funkcja w drużynie: Dowódca 1FT, osoba do kontaktów zewnętrznych między teamami.
4. Piotrek: Nick: Piter, SpatekKSP Imię: Piotrek Wiek: 17 lat Umundurowanie: WZ.93 Replika: MP5 Funckja w drużynie: Zwiadowca
6. Kacper: Nick: KacperKSP, Kacper Imię: Kacper Wiek: 16 lat Umundurowanie: WZ.93 Replika: MP5 Funkcja w drużynie: Dywersja
7. Szymon: Nick: Rykacz Imię: Szymon Wiek: 16 lat Umundurowanie: WZ.93, za chwilę woodland Replika: M4A1 CQB Funkcja w drużynie: Szturmowiec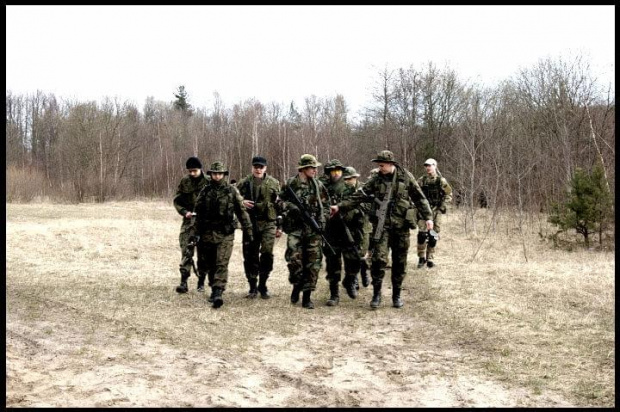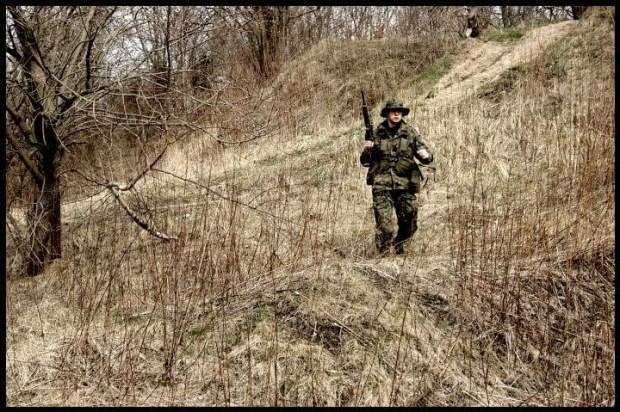 Zapraszamy na nasze forum: http://www.koalicjapolnoc.pl/