Ankieta
Czy jeste? zwolennikiem u?ywania magazynków typu:
Real/Low/Mid-Cap
86% [149 głosów]
Hi-Cap
14% [24 głosy]
Ogółem głosów: 173
Musisz zalogować się, aby móc zagłosować.
Rozpoczęto: 11.01.11
Archiwum ankiet
Słoneczny panel
Dziś jest:
Wschód słońca:
6:57
Zachód słońca:
17:19
Dzień trwa:
10
Godzin
22
minut
Jest krótszy od najdłuższego dnia o: 8:11
Kroniki Bichacia - Mroczna tajemnica...
A oto cz??? II....

-Co masz na my?li?
- Nie bardzo wiem jak mam, to Tobie powiedzie?, bo brzmi, to jak jaka? bajkar30; Widzisz, Marcjusz Barbatus Glicynus by? najlepszym genera?em Cesarza Justyninusa, twardo st?paj?cym, nie znaj?cym lito?ci, pragmatykiem. Wi?c mam pytanie, czy móg? w jednej chwili oszale?, zwariowa?, a w nast?pnej dalej by? Biczem Bo?ym cesarzy? S?u?y? jeszcze oko?o 15 lat nim odszed? na Honoria Emerytia.
-Goran, nie jestem psychiatr?, do cholery!! Sk?d mam to wiedzie??
-Mimo to, prosz? pomy?l i odpowiedz mi.
-Kurcz?, naprawd? nie mam poj?cia, ale nie wydaje mi si?r30; - odpar?em niepewnie.- Ale ka?demu mo?e przecie? odbi?r30;
-Ale czy tak by twierdzi?, ?e pokonali go jego w?a?ni, martwi, ?o?nierze?
-r Ja pitole, on zwariowa?!!r1; r11; pomy?la?em r11; rPrawdziwy ?wirr1; r11; ale Goran ze stoickim spokojem ci?gn?? dalej.







-Glicynus napisa?, ?e nie widzieli ?uczników, nikogo nie widzielir30; Jakby to sam las strzela?. Nawet najmniejsza szpara w linii tarcz ?ci?ga?a strza?y. Taka taktyka ca?kowicie zaskoczy?a legionistów. Rannych i zabitych by?o coraz wi?cej. Nie sposób by?o i?? dalej do przodu z tyloma rannymi. Na nic takiego nie byli przygotowani. Glicynus jak sam napisa?, zapyta? centurionów o zdanie. Jeden z nich, Flawiusz Dentatus, zaproponowa? zaatakowa? mimo wszystko, nawet je?li si? nie uda, to da to czas innym na odwrót. Do walki rzuci? si? mia?y dwa manipu?y, a reszta legionu pod ich os?on? ruszy? do przodu. Napijesz si? jeszcze? Tak? To nalej. Teraz Twoja kolej. Glicynus zgodzi? si?, bo lepsze to jak zag?ada wszystkich. Oddali honor i legioni?ci ruszyli do ataku, a reszta biegiem pop?dzi?a przed siebie. Pomys? uda? si?, widzieli ju? kraniec lasu, kiedy kto? zawo?a?, ?e z ty?u widzi legionistów. Wstrzymano bieg, by troch? odetchn??, i da? czas reszcie z tych os?onowych manipu?ów, by ich dogoni?ar30; Kiedy dobieglir30; Glicynus napisa?, ?e spojrza? w oczy ?mierci, bo gonili ich ci, co zgin?li jako pierwsi. Martwi legioni?ci, naszpikowani strza?ami, por?bani i poci?ci, przybiegli z broni? w r?ku i uderzyli na swoich ?ywych towarzyszyr30; Uderzyli w milczeniu z tak? furi?, ?e cho? legioni?ci próbowali stawi? opór, to cytuj?c Glicynusa rale jak?e mo?na zabi? co? co ju? nie ?yje? To by?a walka bez strachu i dbania o siebie. Zabija?, zabija?, tylko to si? liczy?o, a ich furia nie mia?a sobie równych.r1; Na miejsce rozsiekanych wci?? przybiegali nast?pni. Straty by?y ogromne, ale legion cofa? si? w miar? sk?adnie. Byli prawie na kraw?dzi lasu, kiedy zacz?li przybiega? ich towarzysze, którzy padli w walce z tymi rwskrzesze?camir1;. Wtedy szyk poszed? w rozsypk? i wszystko wzi??o w ?eb. Wybuch?a panika i zacz??a si? paniczna ucieczka. Po raz pierwszy w swojej historii Legia Ferrata ucieka?a. Ucieka?a tak, ?e porzucono nawet rannych. Genera? napisa?, i? od ca?kowitego pogromu i rzezi uratowa?o ich to, ?e nieumarli, jaki ich nazwa?, zatrzymali si? na brzegu strumienia.








Siedzia?em i patrzy?em na niego jakr30; Sam nie wiem jak. To co powiedzia? wymkn??o mi si? z jakiegokolwiek normalnego pojmowania.
-Dziwne to dla Ciebie, co? Nie przejmuj si?, ka?dy tak na pocz?tku reaguje. r11; powiedzia? spokojnym g?osem r11; r Wspomnieniar1; Glicynusa s? jednym z najbardziej, je?li nie najbardziej, wiarygodnym, dokumentem z drugiej po?owy pierwszego tysi?clecia. Z wyj?tkiem tego jednego fragmentu.
-Jeste? pojeb, je?li my?lisz, ?e w to uwierz?!!! - wrzasn??em.
-Na dzi? wierzy w to po?owa Uniwersytetów na ?wiecie. Chcesz podzwoni?? Dam Ci numeryr30; Bo widzisz uda?o nam si? zweryfikowa? troch? ten fragmentr30; Z pozytywnym wynikiemr30; I to ?e ludzie modl?c si? rod Bichacia wybaw nas Panier1;, robi? to nie bez powodu. Bo widzisz, w Bichaciu nie zapominaj?r30; Nikogor30; Niczegor30; Nigdyr30;
-Chcesz powiedzie?, ?e oni tamr30;
-Tak, ale jest nie tak jak my?lisz, jest jeszcze gorzej ni? my?lisz. Nie tylko pami?taj?, co si? dzia?o i gdzie. Oni do dzi? przechowuj? w rodowych siedzibach trofea po tamtej i wszystkich innych rzeziach. He?my, miecze, tarcze! Widzia?em je na w?asne oczy!
-Ty nie mówisz powa?nie!!- nie mog?em w to uwierzy?. To si? nie mie?ci?o mi w g?owie!
-Fascynuj?ce, prawda? Ponad 1200 lat i wci?? to maj?r30; Pola? jeszcze? r11; zapyta? z trosk? w g?osie.
Spojrza?em na pust? szklank? i stwierdzi?em, ?e wypi?em j? duszkiemr30; 50 gradusów a wesz?o jak woda.
-Poprosz?r30; I nalej do pe?na, chyba si? mi to przydar30; - i nagle mnie ol?ni?o.
-Dlaczego, do cholery, nikt nie s?ysza? o tym miejscu?! To przecie? jest niesamowite!!! r11; zawo?a?em przej?ty.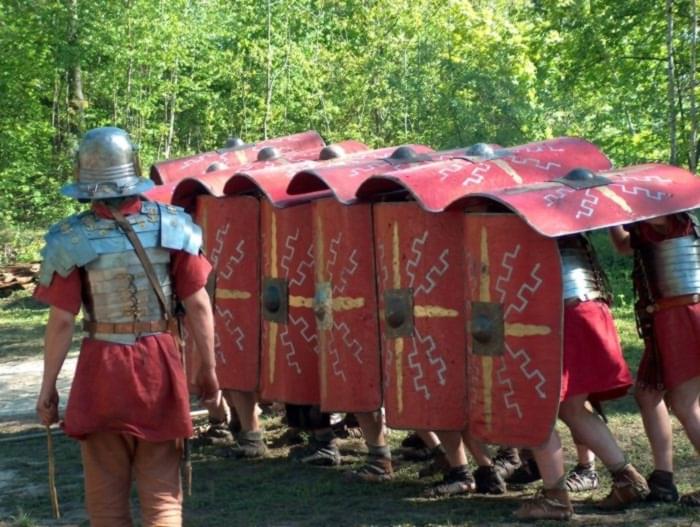 -Z bardzo prostego. Bo tego nie rozg?aszaj?. A zreszt? Bicha? to BARDZO wrogie dla obcych miejscer30; Niewielu chce tam w ogóle jecha?, bo miejscowi, jakby to powiedzie? s?yn? z endemicznej, raktywnejr1; wrogo?ci do obcych.. I mimo i? Bicha?ckie Behemoty s? wiecznie g?odne, to taki nap?yw intruzówr30; A zakopywa? nie maj? ju? za bardzo gdzier30;Przez dwana?cie wieków TROCH? si? TEGO nazbiera?or30; Wi?c odstraszaj? ich jak mog?, a mog? i uwierz mi, potrafi? TO robi?.
-To jak TO Ty widzia?e??... I jakie Behemoty? I jak to nie maj? gdzie zakopywa?? Ja chyba zwariuje!!!!! r11; zawy?em.
-Poczekaj, dowiesz si?, ale o Bechemotach to dopiero b?dzie w XIII wieku. Na czym to ja stan??em?
-Dlaczego TY to widzia?e??! r11; warkn??em.
-Widziszr30; Obecny So?tys Bichacia, Sutan tor30; my eeee tegor30; tor30;- Goran zrobi? si? czerwony jak burak.
- Twój kochanek?! r11; mrukn??em jadowicie i nast?pne co wiem, to to ?e Goran podnosi? mnie z pod?ogi. Z rozbitego ?uku brwiowego la?a si? krew. Prawie mi po?ow? g?by urwa?o r30; Ma facet par?, a przy tej posturze to by?o nie wiarygodner30;
-Ale? mi jeb..??r30; Musia?e??- st?kn??em, sprawdzaj?c z?by. By?y wszystkie, cho? par? si? rusza?o.
-Ciesz si? ?e ?yjesz! r11; warkn?? - Lubi? Ci, ale uprzedzam, nast?pnym razem, to Ci? zaj..bie. To mój pradziadek, je?opie.
-O kulwar30; Ale on jest pod czteldziestker30; - nie uwierzy?em mur30;
-Nie?le si?, skur..iel, trzyma, co? r11; zachichota? Goran, podaj?c mi kolejn? szklank? na znieczulenie. - Ma 94 lata. I jest 64 So?tysem Bichacia znanym z nazwiska i czasu sprawowania urz?du. Chla od urodzenia jakie? zielone cholerstwo Znachora to i efekt wida?.
-Znachola? r11; wysepleni?em. My?la?em ju? ?e niczym nie zaskoczy, a jednakr30;
-Dojdziemy i do niego, ale to dopiero w XIX wiekur30;







-Powiedz mi, co wiesz o krucjatach? r11; zapyta?.
-To, ze byly, a cio?
-Dobra, to poczekaj, bo musz? si? odla?r30; Zaraz wracam, polej za ten czasr30; - i wyszed?, ja z?apa?em za telefon i zadzwoni?em do Starego.
-Sefier30;
-Masz jakie? informacje? r11; gwa?townie mi przerwa?.
-Chyba siedzimy s lenkom f gófnie. To si? f pale nie mie?cir30; - sepleni?em z trudem.
-Jest jeszcze gorzej! W?a?nie w tej chwili, Su?tan Burneji i Królestwa Conga, czyli najwi?ksza pot?ga naftowa ?wiata, sko?czy? swoje o?wiadczenie, cytuje: rDopóki my ?yjemy i istnieje nasza dynastia uwa?amy Bicha? za naszego przyjaciela, a przyjació? my, nie mamy w zwyczaju zostawia? w potrzebie. Ka?dy, powtarzam, ka?dy, kto wtr?ci si? w sprawy naszego umi?owanego Bicha?ckiego przyjaciela, wbrew jego woli, odczuje nasz SROGI GNIEW!r1;
Us?ysza?em otwierane drzwi, wi?c rzuci?em g?o?no:
-Dz?ki Sefie r11; i roz??czy?em si?, mam nadziej?, ?e zrozumie, ?e jestem zaj?ty.
-Golan r11; powiedzia?em odwracaj?c si? r11; Jest kupa. Sultan Bulneji powiedzia?, ze psypieldoli kasdemu kto lusy Bicha?!
-Nie dziwi? si?. W ko?cu od 130 lat kupuj? od Bicha?czyków Bechemoty to i dbaj? o swoje. r11; mrukn??, a jar30; Có?r30; Napi?em si?r30; I to duszkiemr30;






-Kolejna wzmianka, a raczej wzmianki, s? z XI wieku. Z czasów pierwszej krucjaty. Otó? kolumna krzy?owców dosz?a do dzisiejszego Wyszechoru i stamt?d mieli skr?ci? na zachód aby w trzy dni omin?? Bicha?, ale dowodz?cy, margrabia Manfred von Wpupeszturchen z Gejlandii, zwymy?la? przewodników i kaza? i?? dalej, ale nawet stoj?c na szubienicy woleli umrze? ni? wej?? w te lasy. Ostatecznie puszczono ich wolno, a sami krzy?owcy ruszyli dalej, prosto przez lasy Bicha?a. Co tam zasz?o nie bardzo wiemy, ale te wzmianki, to s? dokumenty lokacyjne z 1098 roku trzech ko?cio?ów i jednego klasztoru, jako wotum dzi?kczynne wielmo?ów z krucjaty za cudowne ocalenie z lasów Bicha?a r30; r I pokara? Pan pych? nasz? zsy?aj?c Anio?a Zag?adyr30;r1;. Te ko?cio?y stoj? zreszt? do dzi?, i do dzi? modl? si? w nich r od z?a z Bichacia ustrze? nas Panier1;.

CDN.


Zamieszczone za zgod? Kysia. ?ród?o: Link
| | |
| --- | --- |
| | |
| Podziel się tym wpisem | |
| Dodaj do: | |
| Adres: | |
| Na forum: | |
| HTML: | |
| | |
Oceny
Tylko zarejestrowani użytkownicy mogą oceniać zawartość strony
Zaloguj się
lub
zarejestruj
, żeby móc zagłosować.
---
Brak ocen. Może czas dodać swoją?
Kalendarz
<< Październik 2020 >>

| | | | | | | |
| --- | --- | --- | --- | --- | --- | --- |
| Po | Wt | śr | Cz | Pi | So | Ni |
| | | | 1 | 2 | 3 | 4 |
| 5 | 6 | 7 | 8 | 9 | 10 | 11 |
| 12 | 13 | 14 | 15 | 16 | 17 | 18 |
| 19 | 20 | 21 | 22 | 23 | 24 | 25 |
| 26 | 27 | 28 | 29 | 30 | 31 | |
Od 20110217 Odwiedziny gości:
| | |
| --- | --- |
| Dziś: | 20,979 |
Shoutbox
Musisz zalogować się, aby móc dodać wiadomość.
Niezb?dnik - Essentials :